Finally, a program designed to teach you the art and science behind everyday nutrition.
Changing your lifestyle can be hard, and may feel like an uphill battle.
However, with a few simple steps with weekly attainable goals, losing those extra pounds, adding lean muscle, and living an overall healthier life is more attainable than you think.
Have you wondered what effective ways there are to eat better, feel better, and look better?
You're in the right place. With so many diets out there, it is understandable how deciphering between one another can be confusing. The Everyday Nutrition Playbook is not a diet, it is a program designed for men and women to develop healthy eating habits and keep them for life! No matter what gets thrown your way.
Here at Perform24, we understand that your eating habits are influenced by endless factors, and that the science and psychology behind what you eat can be intimidating.
Lets face the facts, nutrition is tough, we're here to clear the confusion. This is why we built the Everyday Nutrition Playbook.

What is the Everyday Nutrition Playbook?

The Everyday Nutrition Playbook is a progressive program, designed to evolve your eating habits into healthy and sustainable routines. This 28 week program is designed in a way to allow complete control when structuring your nutrition habits.
Through the course of our Playbook, we will:
Bring awareness to what your body needs

Show you how to address those needs

Challenge you to try new things

Teach you that eating healthy does not need to be boring, bland, or repetitive.
Each week you will receive access to our Everyday Nutrition Playbook Vault which includes all 28 weeks, along with a certified coach in your corner providing you support, guidance, and accountability. Also provided are weekly action items, to help you develop sustainable habits, and resources designed to help you understand the why behind your nutrition.
Is the Everyday Nutrition Playbook right for me?
Absolutely! Here's why, our step by step playbook combines the prerequisite knowledge needed to make good nutrition choices in your personal life while also supplying the why behind those choices. This approach gives you a holistic view on nutrition and allows for a deeper understanding of the foods you are eating.
We do not prescribe meal plans, we provide you with everything you need to understand nutrition and develop a sustainable healthy lifestyle based around your schedule.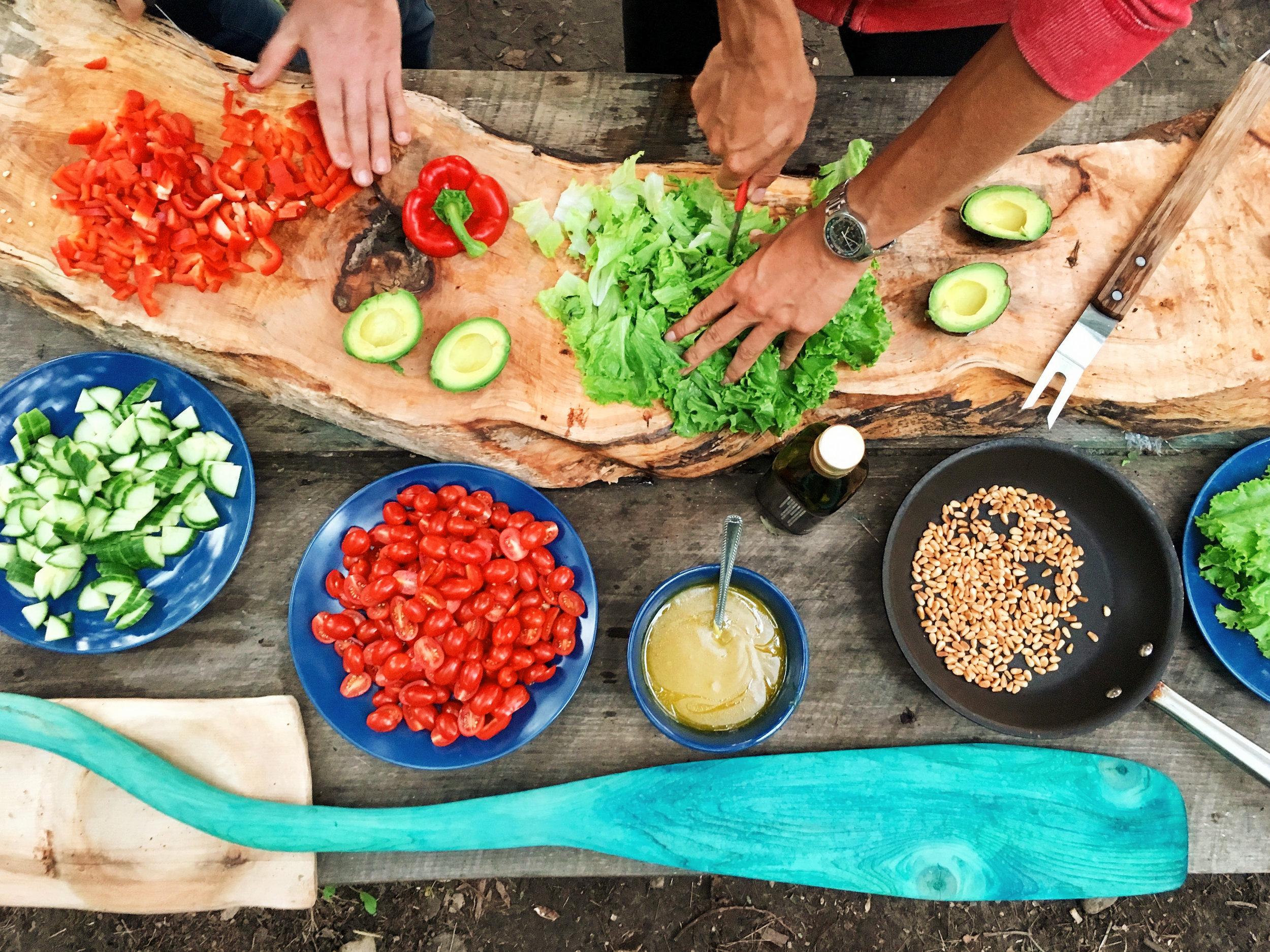 What can you expect from the Everyday Nutrition Playbook?
Attainable goals
We believe that small successful steps forward pave the way for larger successes in your future. Each week builds upon the last without flipping your life upside-down.
High quality education
All materials are gathered from graduate level coursework, elite dietitian resources, and the latest in nutrition research. This will all be laid out to you in an easy to follow, step-by-step process.
The support you deserve
Throughout your journey with us, we will be in your corner providing you with accountability, direction, and support. Together we will help you handle the hurdles life can throw at you.
Life-changing results
Not only will you look and feel better, but you will be more confident knowing that you have full control of what goes into your body. You'll enjoy this autonomy long after the program ends.
How Does The Everyday Nutrition Playbook Work?
Phase 1
Initial Consultation + 1 Month
Overview: Phase 1 is our foundation. This phase includes an initial consultation (face to face or via Skype) and four weeks of coaching. In the consultation we will discuss various elements of your lifestyle, including your current nutrition patterns, previous dietary experiences, and outside factors such as sleep habits and stress. The following four weeks will be an initial dive into the psychology behind your current eating habits, and bring awareness to your current baseline. Additionally, we will start introducing the small changes that will lead to major results.
Phase 2
3 Months
Overview: Phase 2 builds on the framework we established in Phase 1 and focuses on developing a basic understanding of food and the role it plays in your body and life. Each week you will receive corresponding education and action items on a variety of topics. We will educate you on the meaning of whole foods and will help you identify these food groups in your everyday life. In addition, Phase 2 covers beverage consumption, real-world skills such as effectively navigating supermarkets, cooking delicious recipes, and tips on eating healthy while traveling.
Phase 3
3 Months
Overview: Phase 3 is both the culmination of Phase 1 & 2, and a roadmap for a lifetime of sustained healthy eating. We will continue to educate you on the details of nutrition and provide application strategies to your everyday life. We also explore macronutrient manipulations, and teach you how to continually design and evolve your meals to match your physical goals, at home or at restaurants. By the end of Phase 3 you will have the skills to build complete meal plans that you love, and that supports your health and longevity for the foreseeable future.
Initial Consultation (face-to-face, or via Skype).
4 weeks of action items and resources

Emphasis on identifying your current routines and setting a foundation for the rest of the program
A Perform24 coach in your corner giving you direction and motivation to jumpstart your nutrition evolution.
3 months (12 weeks) of action items and resources.

Progression from the foundations established in Phase 1. We develop basic understanding of the food you consume and optimize your routines to help your food work for you and your lifestyle.
Continued support from your coach to help you understand the weekly material on a practical and useful level.
3 months (12 weeks) of action items and resources.

From the grocery store and meal prepping to travel and eating out, Phase 3 coaches you to full mastery of your dietary habits. We help you apply the knowledge you gained and prepare you for a lifetime of control.
Coaching to help you tie up the final details and to lead you towards a sustainable plan moving far beyond completion of the Everyday Nutrition Playbook.
Still Not Sold? Here's a preview.
Click below and download a FREE supplement guide. We provide you our thoughts on the most common supplements, recommendations based on research and personal experience, and show you how to evaluate the quality of any supplement on the market.
P.S. This is an example of what your weekly resources will look like. Each week you will receive information and action steps to master one area of your nutrition habits.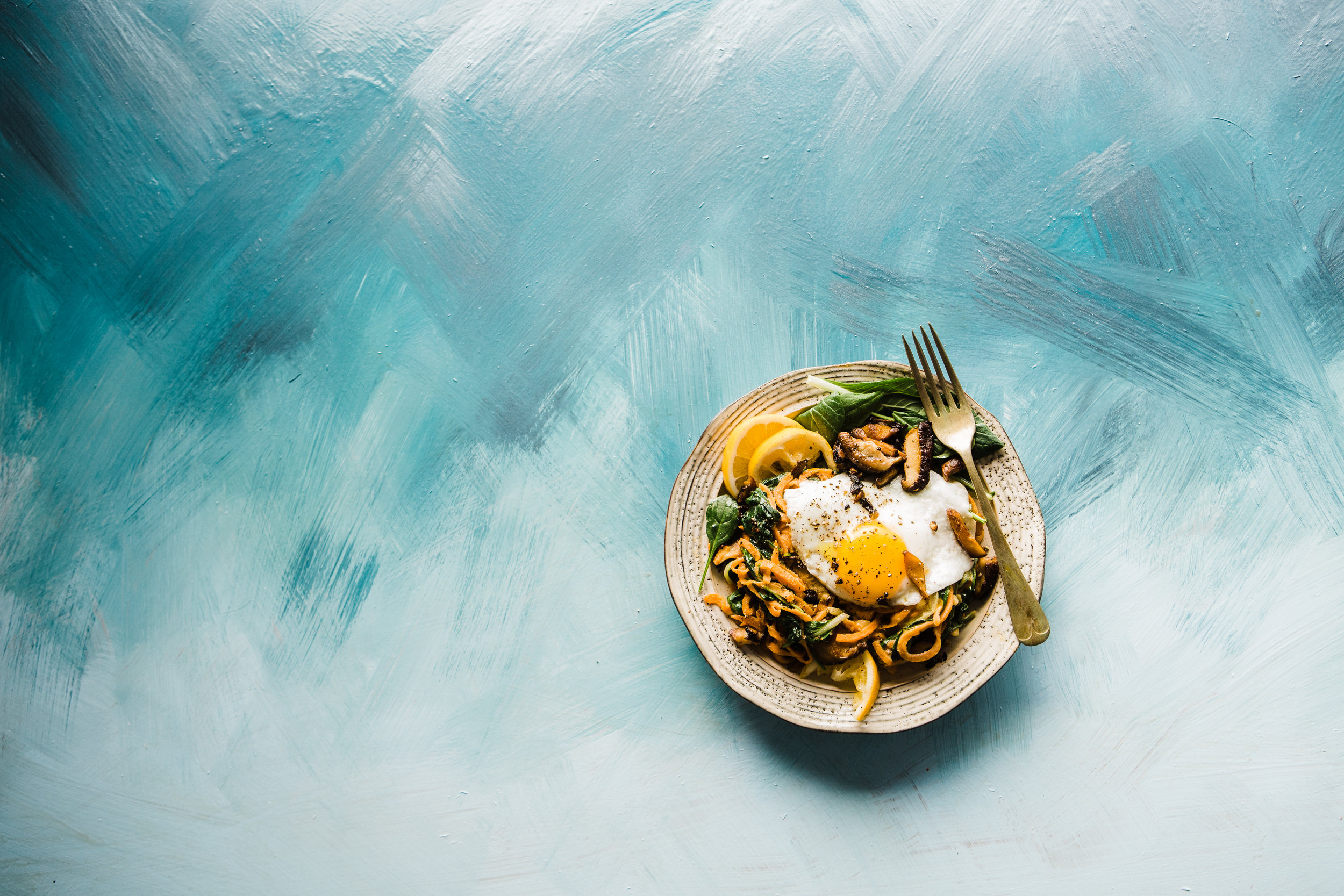 Miles Stevens, M.S., CSCS, Co-Founder of Everyday Nutrition Playbook
I fully believe that providing simple action steps and the "why," behind them will provide the keys and clarity needed for a healthy sustainable lifestyle.
As a young athlete I understood training and nutrition were equally important to my long-term health and performance. Like many of you, I did not know where to turn or who to follow for quality nutrition advice. I kept going down different rabbit holes that never led me anywhere.
Ultimately, the search for nutrition competence led me to the completion of a Bachelors and Masters Degree in Exercise and Nutrition Science, work experience for professional organizations nutrition departments, and with the top private dietitians in the Tampa Bay area. My experience has taught me that eating tasty food that fuels me, prevents disease, and makes me feel good is not as complicated as I once thought. All it takes is finding a plan that fits your lifestyle! And I am here to help.
Interested in signing up or learning more? Send us an email and we'll be happy to help with whatever questions you may have. We look forward to connecting.